حقيبة منظمة / حافظة متعددة الاستخدامات من شركة فانكويست الامريكية FTIM (Fast Totally Integrated Maximizer) 6X9 Gen-2 Organizer / Pouch / Bag      
تتميز منتجات وحقائب شركة فانكويست بالمتانة حيث تستخدم خامة الكوردورا وسحابات شركة واي كاي كاي      ويعرف عن منتجات فانوكيست دقة التصميم و العملانية، حيث يتم الإنتباه لأدق التفاصيل عند التصميم تلبية لرغبات وحاجة المستخدمين
المقاس والابعاد 9" (H) x6.5" (W) x 2" (D).  
Net Weight: 6.5 oz | 184 gram
Internal Dimension: 9" (H) x 6.5" (W) x 2" (D)
One external and two internal storage pockets with 29 elastic webbing slots
Staggered and off-set stitching on elastic webbing reduces unusable space
Grab handle eases hand carry and removing from pockets
Internal 5.5" keychain fob and 1" paracord attachment loop
1.75" (H) x 3" (W) ID/Morale patch loop panel on front
MOLLE/PALS webbing on sides / rear for modular attachment
Compatible with MOLLE Sticks and MOHL Adapter Panel for loop panel attachment
Materials: 500-D Military grade Cordura® fabric with DWR (Durable Water Repellent) for all weather performance.
Subdued Hi-visibility, lightweight & moisture resistant 210-D Ripstop nylon interior.
Durable & abrasion resistant RC-Class locking YKK® #8 zippers, reversed for protection.
Spartan zipper pulls and Hypalon zipper tabs for easy closure
High tensile strength nylon webbings and binding tapes
Finished with high tensile strength bonded nylon thread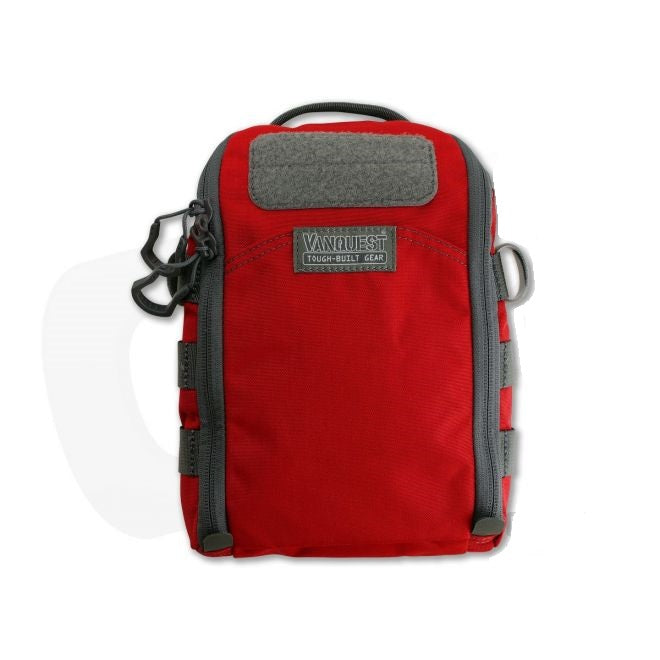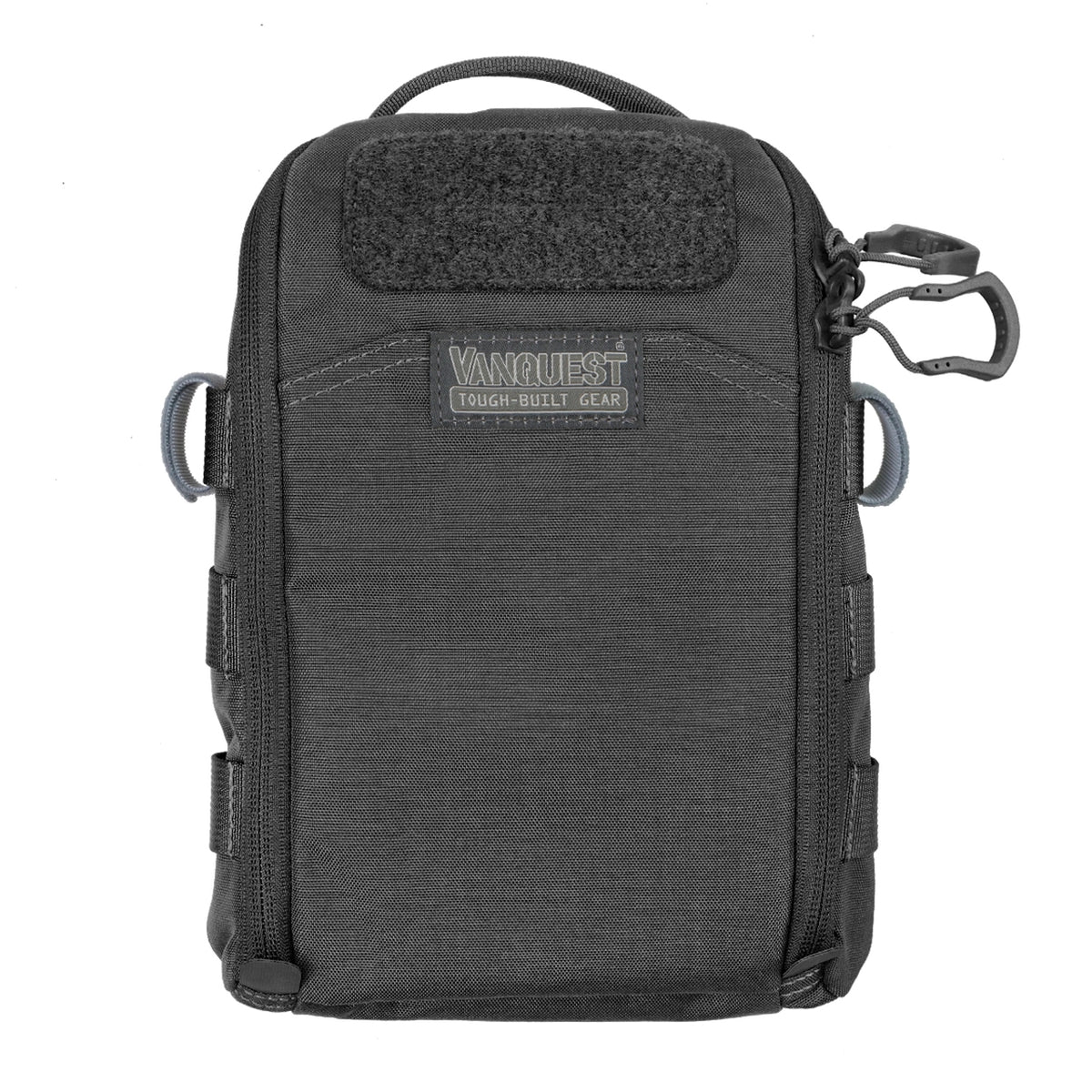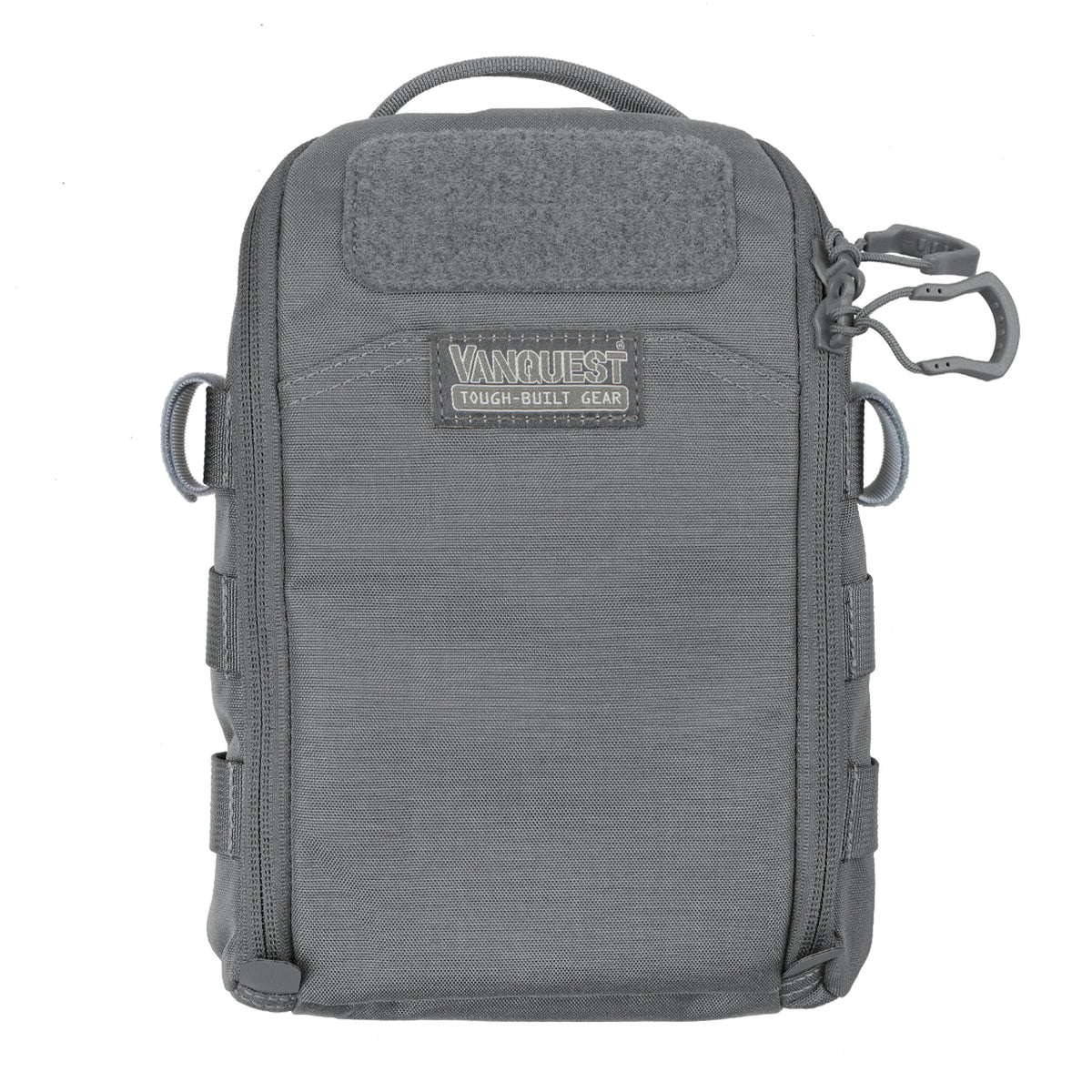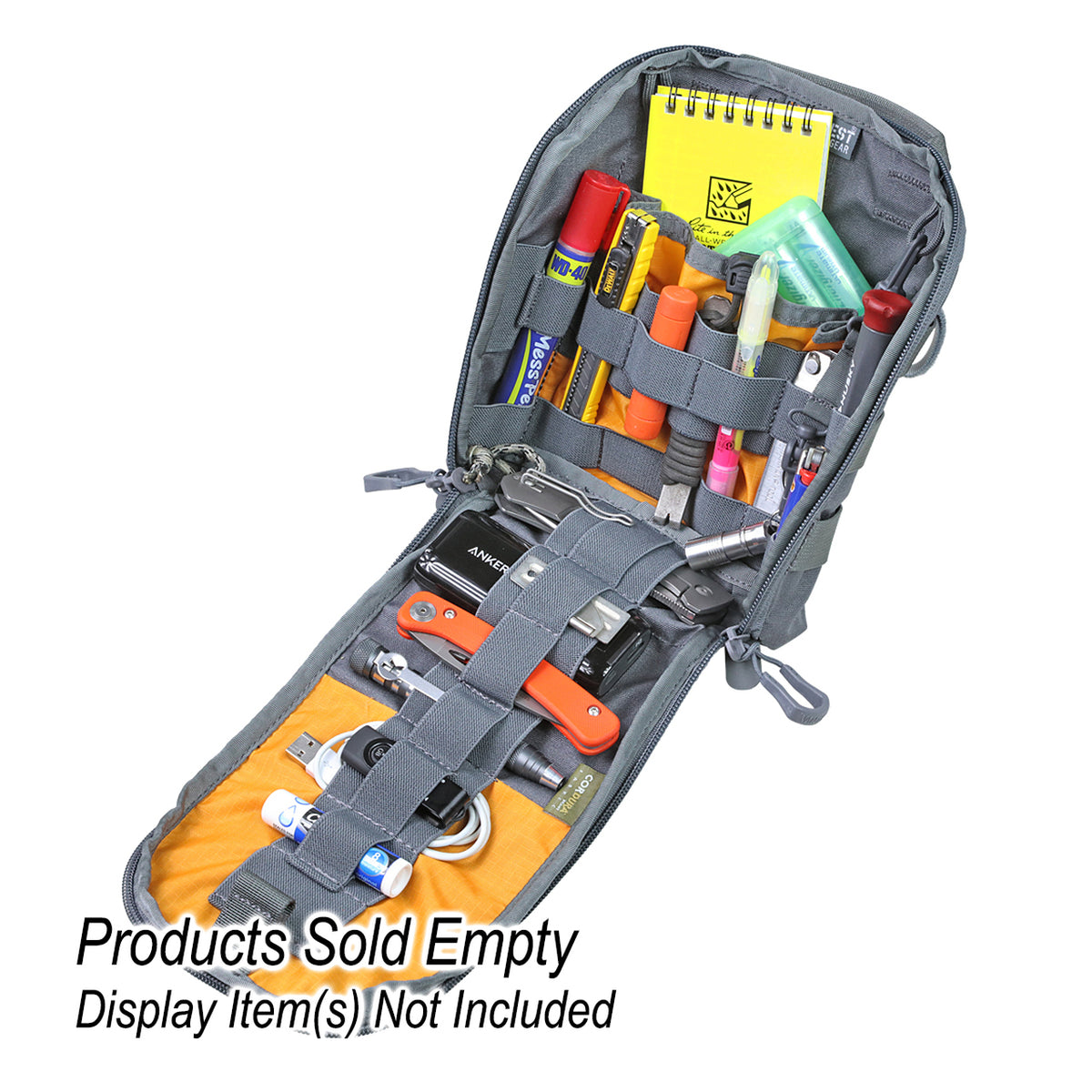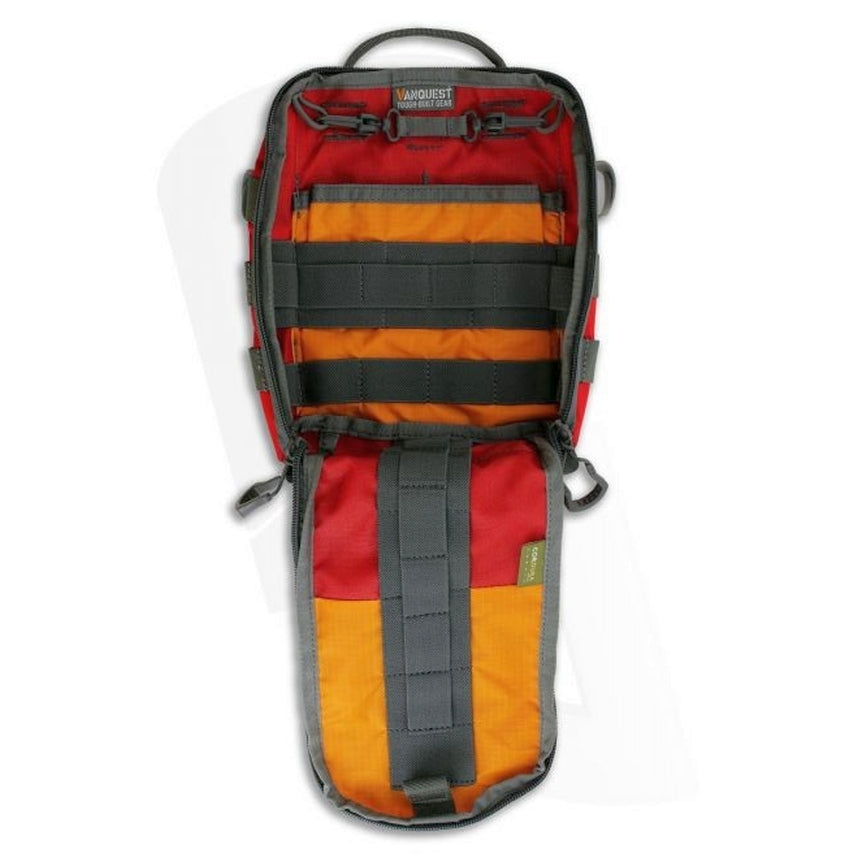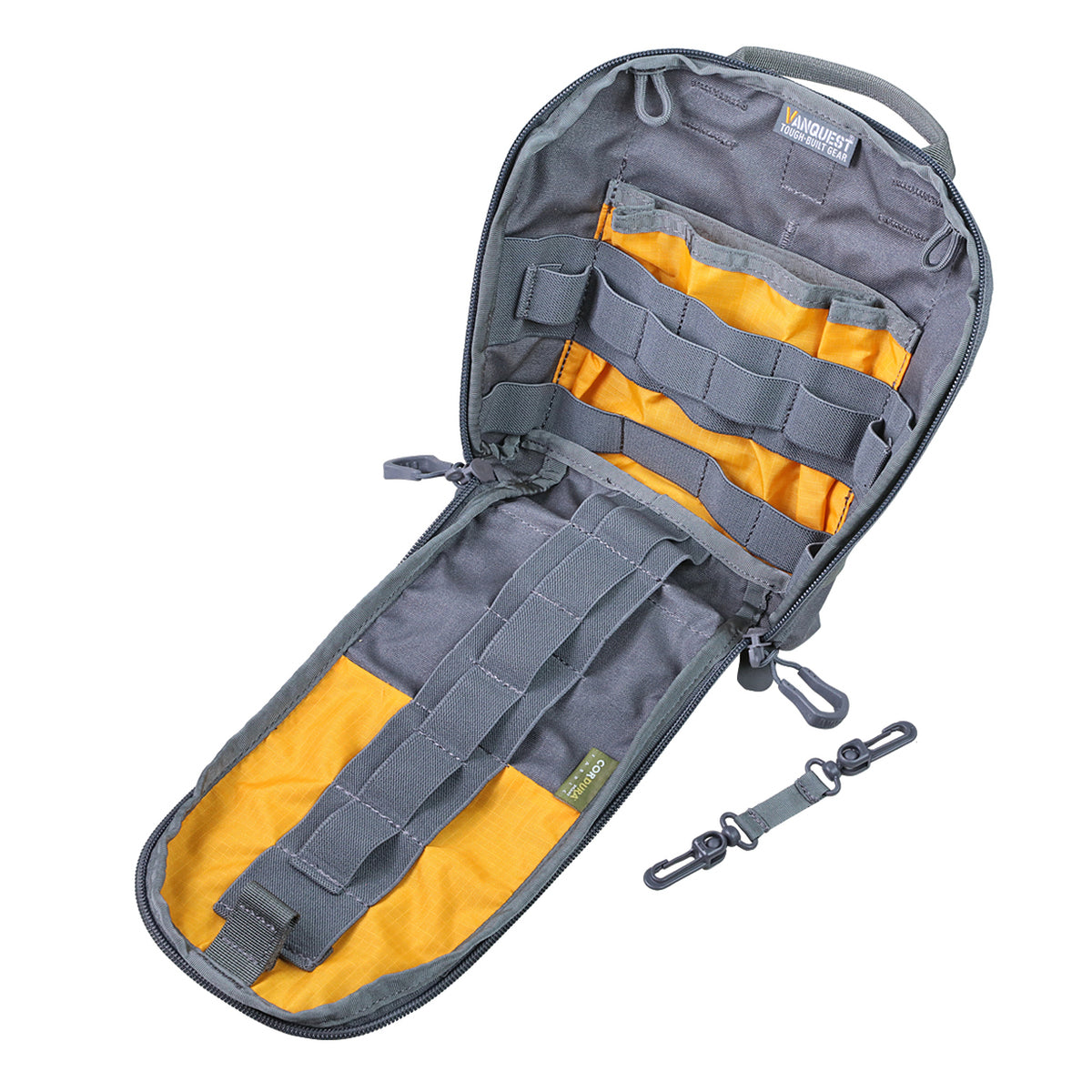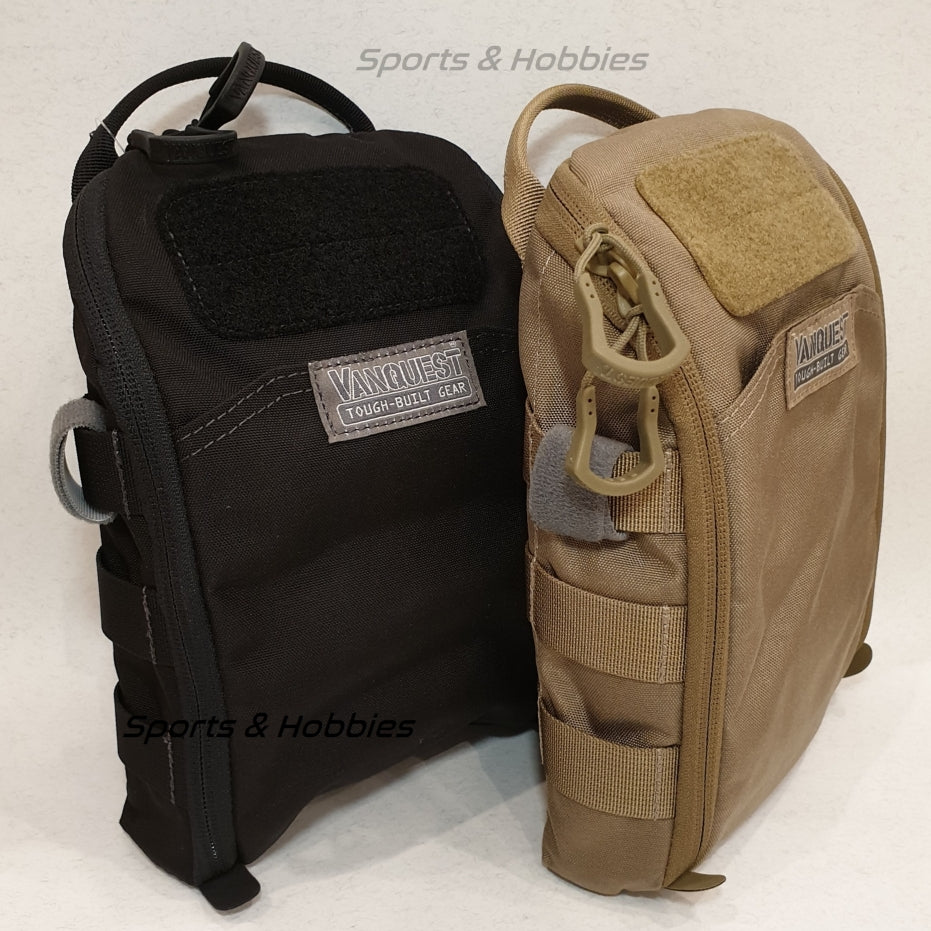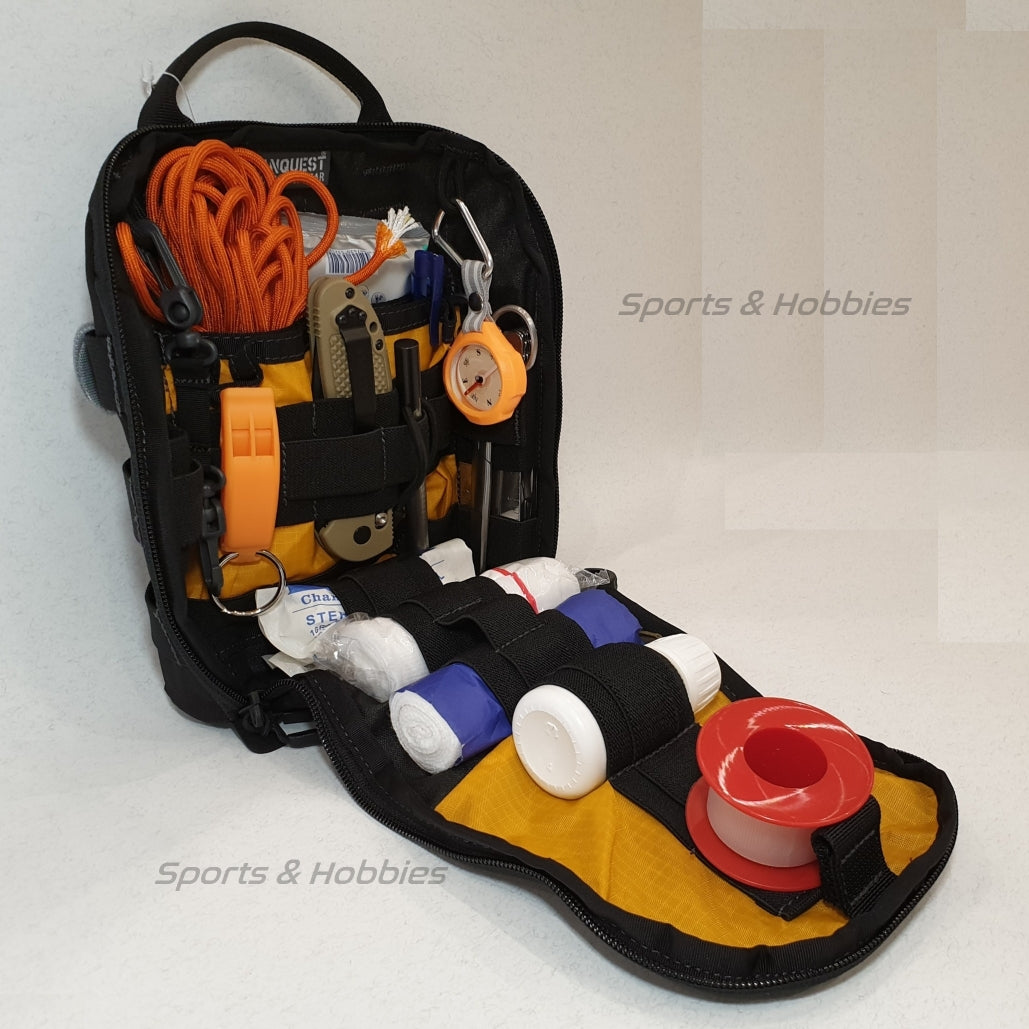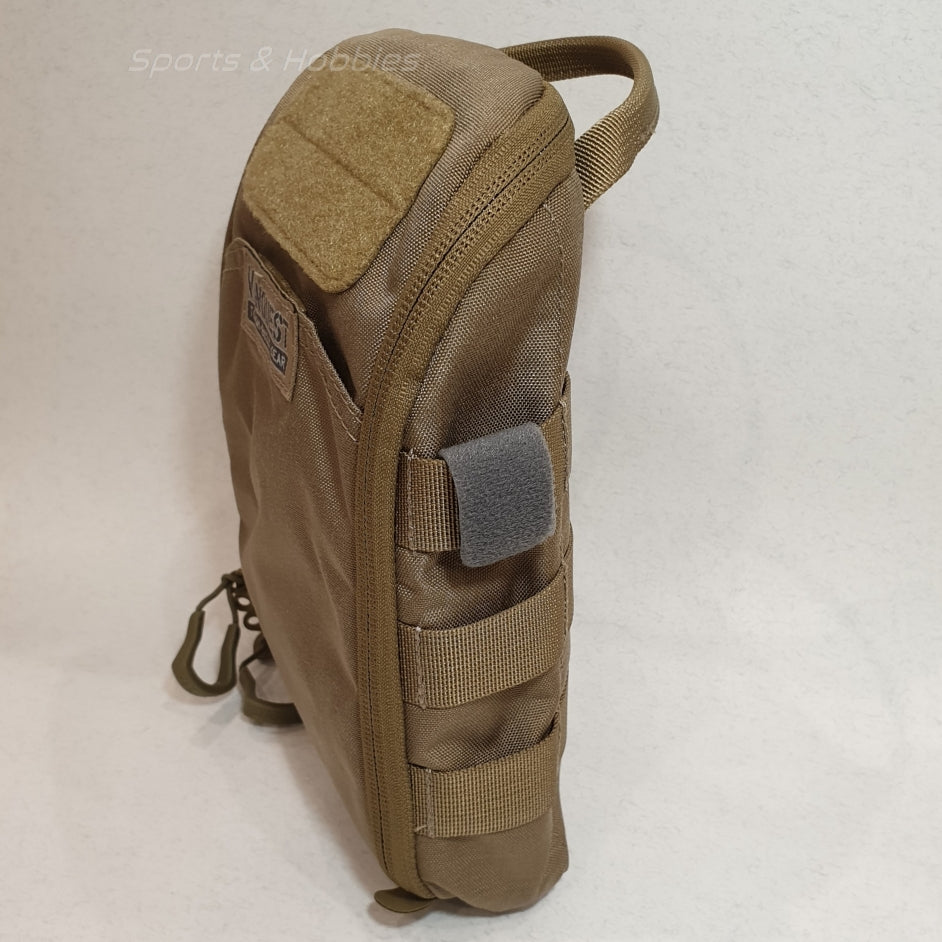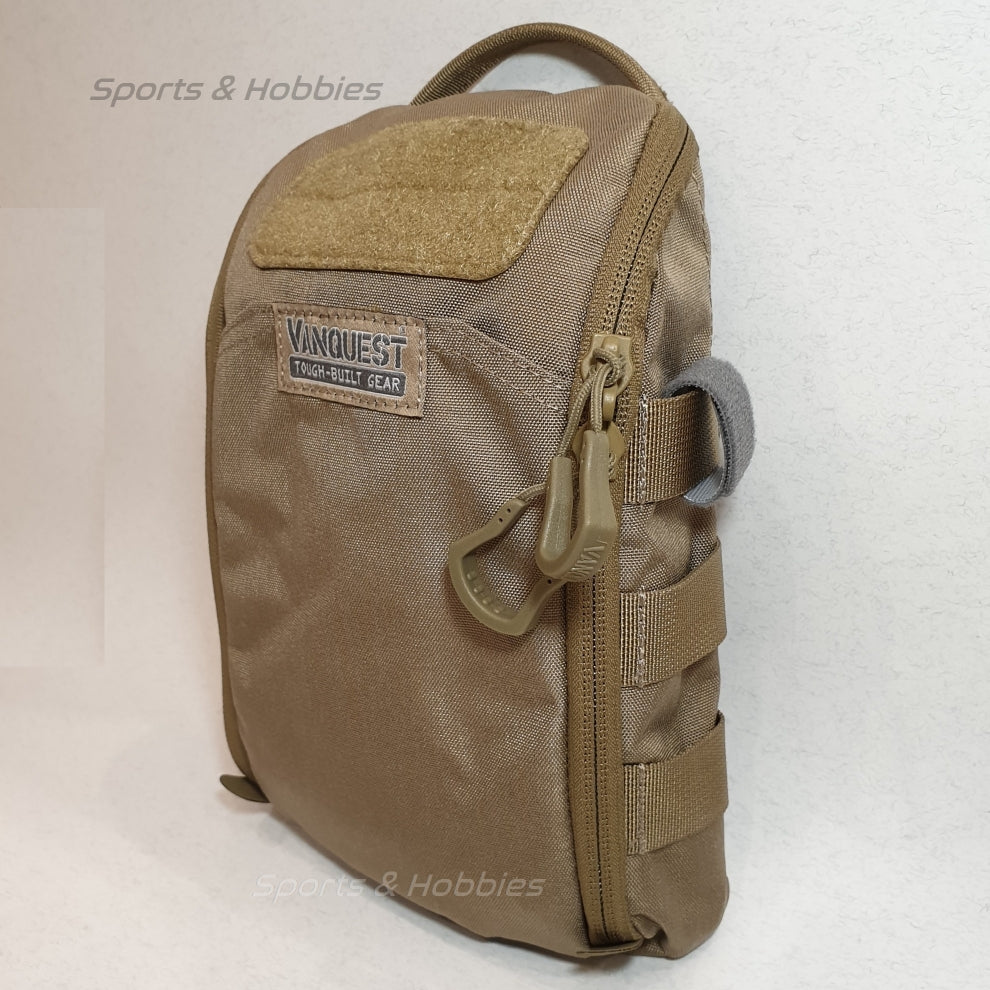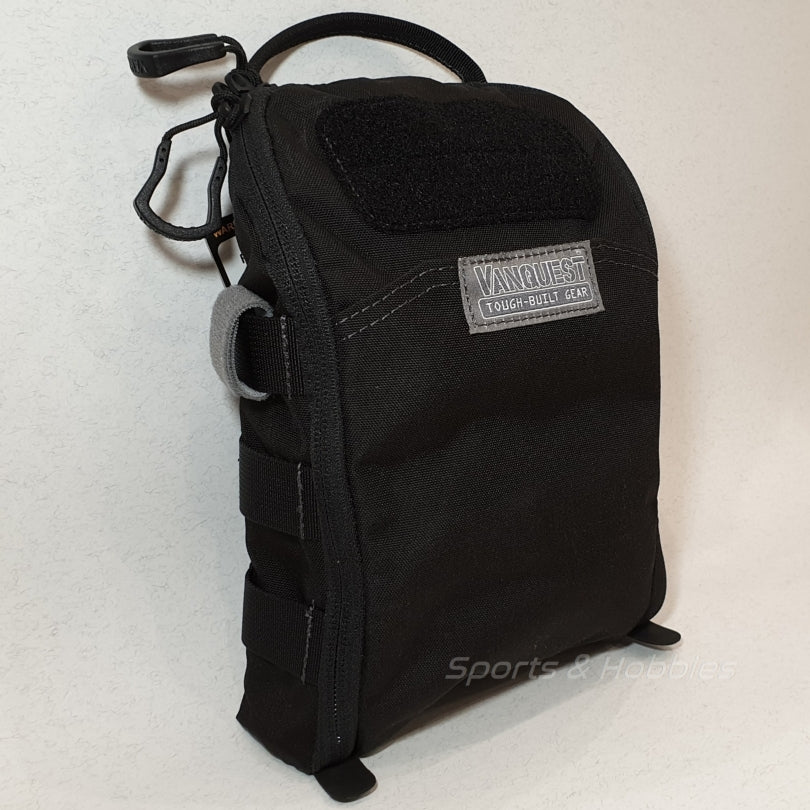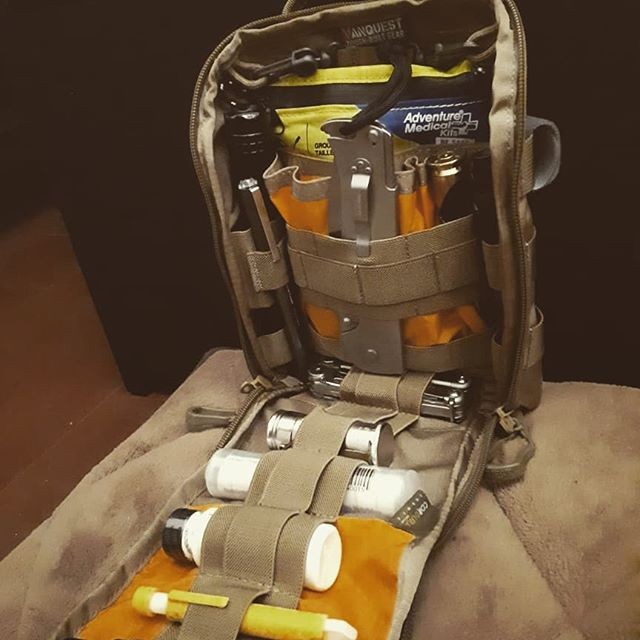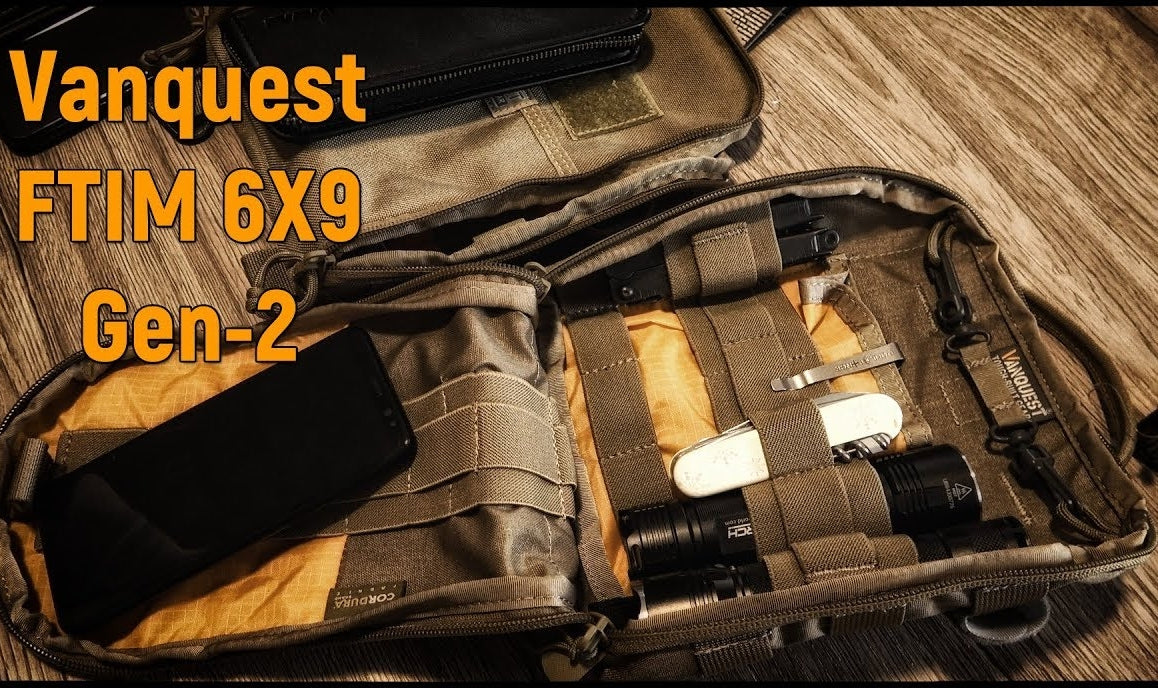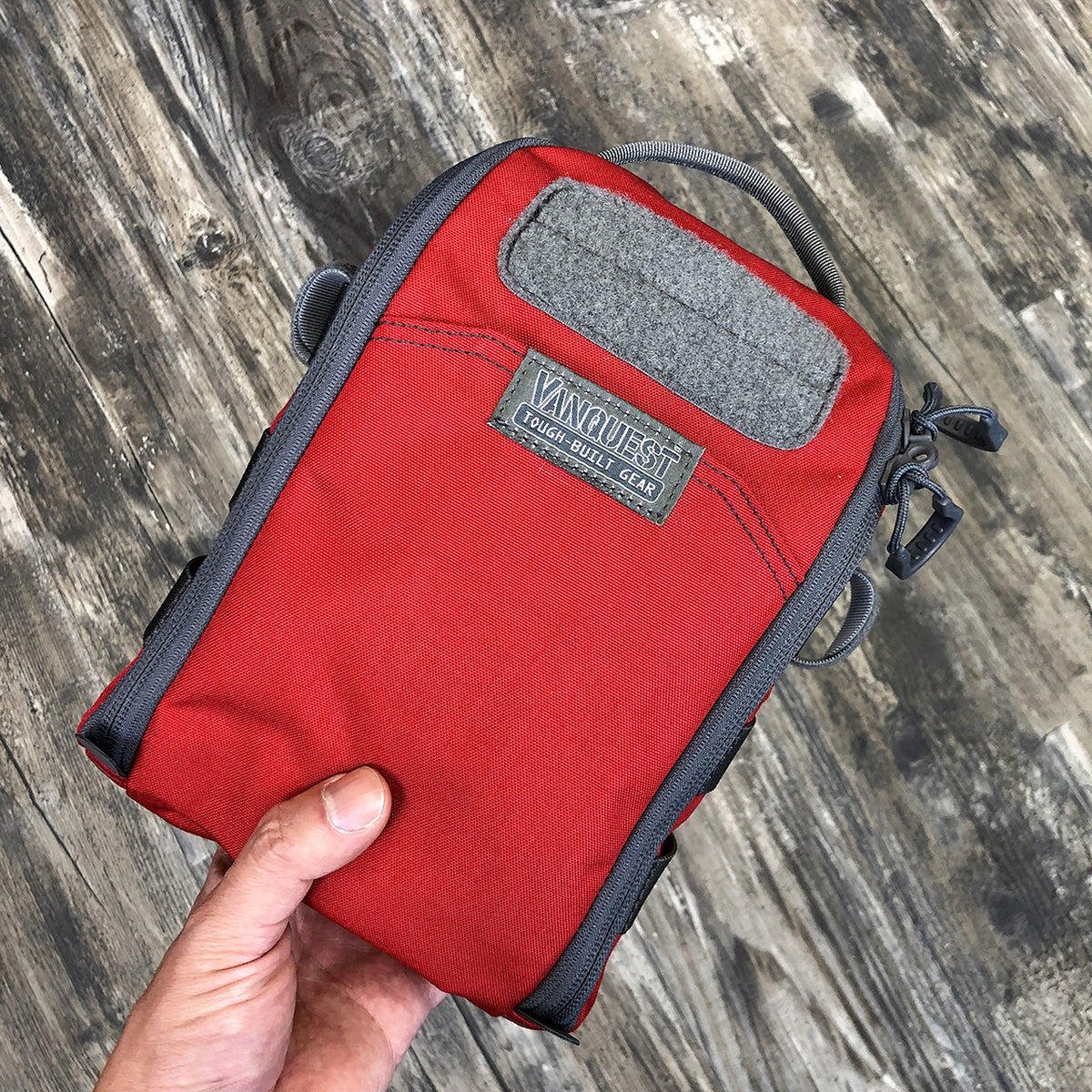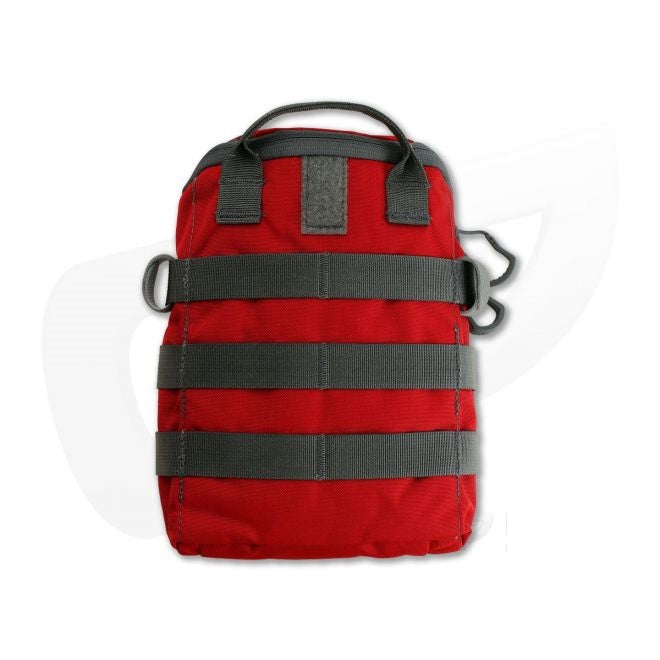 حقيبة منظمة / حافظة متعددة الاستخدامات من شركة فانكويست الامريكية FTIM (Fast Totally Integrated Maximizer) 6X9 Gen-2 Organizer / Pouch / Bag      
تتميز منتجات وحقائب شركة فانكويست بالمتانة حيث تستخدم خامة الكوردورا وسحابات شركة واي كاي كاي      ويعرف عن منتجات فانوكيست دقة التصميم و العملانية، حيث يتم الإنتباه لأدق التفاصيل عند التصميم تلبية لرغبات وحاجة المستخدمين
المقاس والابعاد 9" (H) x6.5" (W) x 2" (D).  
Net Weight: 6.5 oz | 184 gram
Internal Dimension: 9" (H) x 6.5" (W) x 2" (D)
One external and two internal storage pockets with 29 elastic webbing slots
Staggered and off-set stitching on elastic webbing reduces unusable space
Grab handle eases hand carry and removing from pockets
Internal 5.5" keychain fob and 1" paracord attachment loop
1.75" (H) x 3" (W) ID/Morale patch loop panel on front
MOLLE/PALS webbing on sides / rear for modular attachment
Compatible with MOLLE Sticks and MOHL Adapter Panel for loop panel attachment
Materials: 500-D Military grade Cordura® fabric with DWR (Durable Water Repellent) for all weather performance.
Subdued Hi-visibility, lightweight & moisture resistant 210-D Ripstop nylon interior.
Durable & abrasion resistant RC-Class locking YKK® #8 zippers, reversed for protection.
Spartan zipper pulls and Hypalon zipper tabs for easy closure
High tensile strength nylon webbings and binding tapes
Finished with high tensile strength bonded nylon thread