0091BKSTP1
Buck / TOPS 091 CSAR-T Responder
Blade: 3-1/2" (8.9 cm)
154CM stainless steel, modified tanto with Zirblast finish
Thickness: 0.120"
Length: 5-1/4" (13.3 cm) closed
Weight: 7.0 oz. (198.4 g), 9.3 oz. (264 g) carry weight
Handle: Stainless steel frame with Rocky Mountain Tread G10 overlays
Sheath: Heavy-duty nylon, MOLLE compatible
Features: Glass breaker for tempered glass, seat belt cutter, Hex bit compatible handle cut-out
Clip: Reversible, stainless steel tip-up carry
Pro Level
Made in USA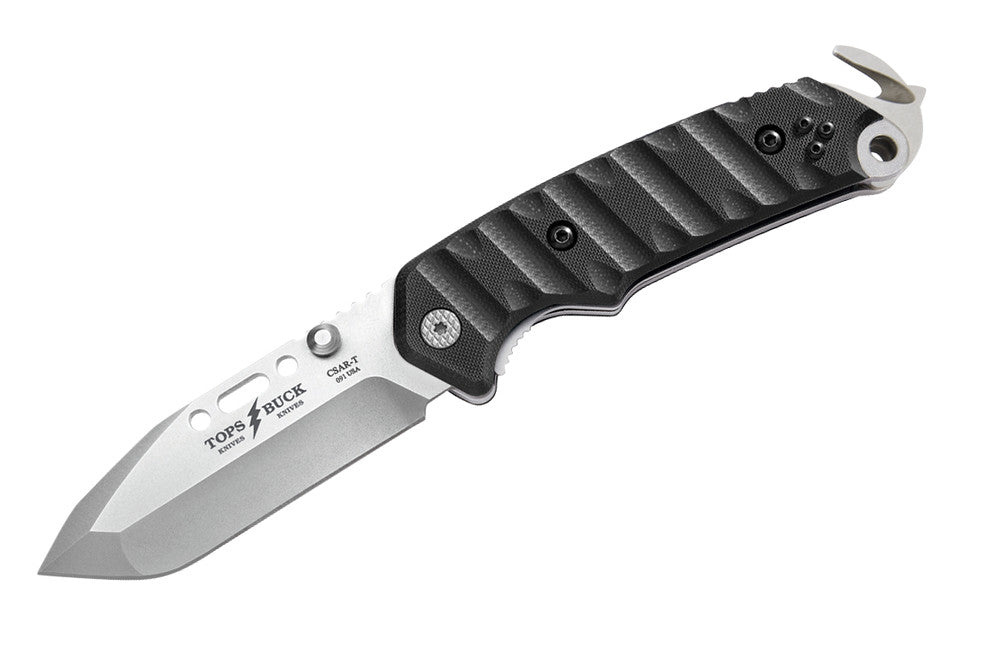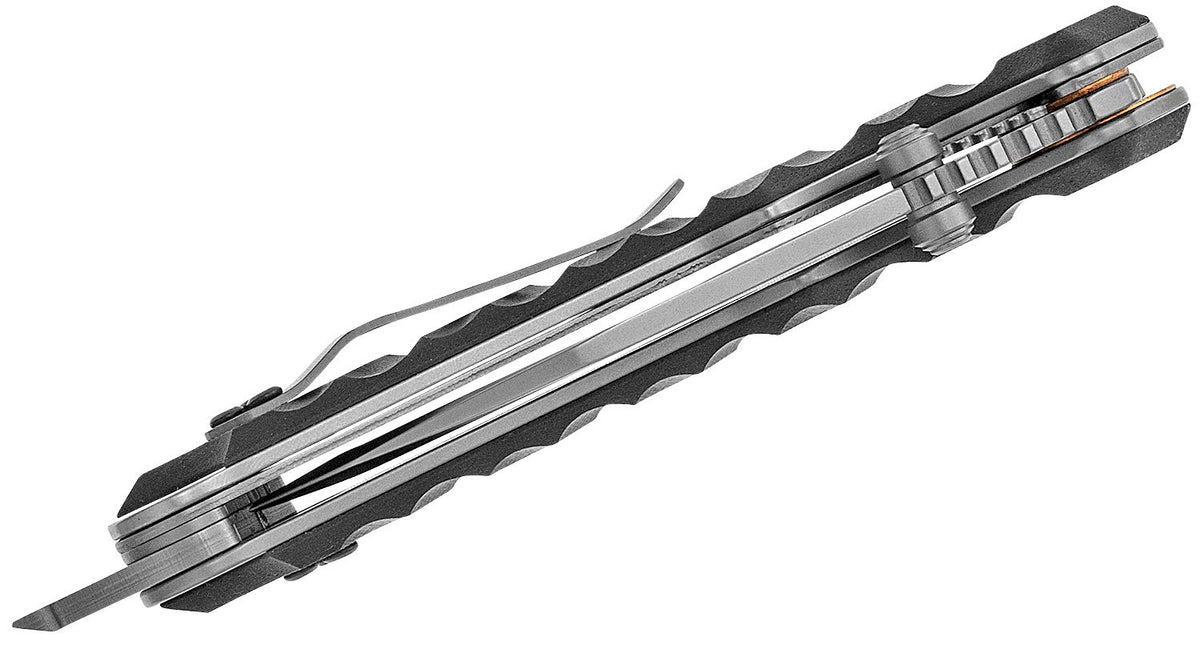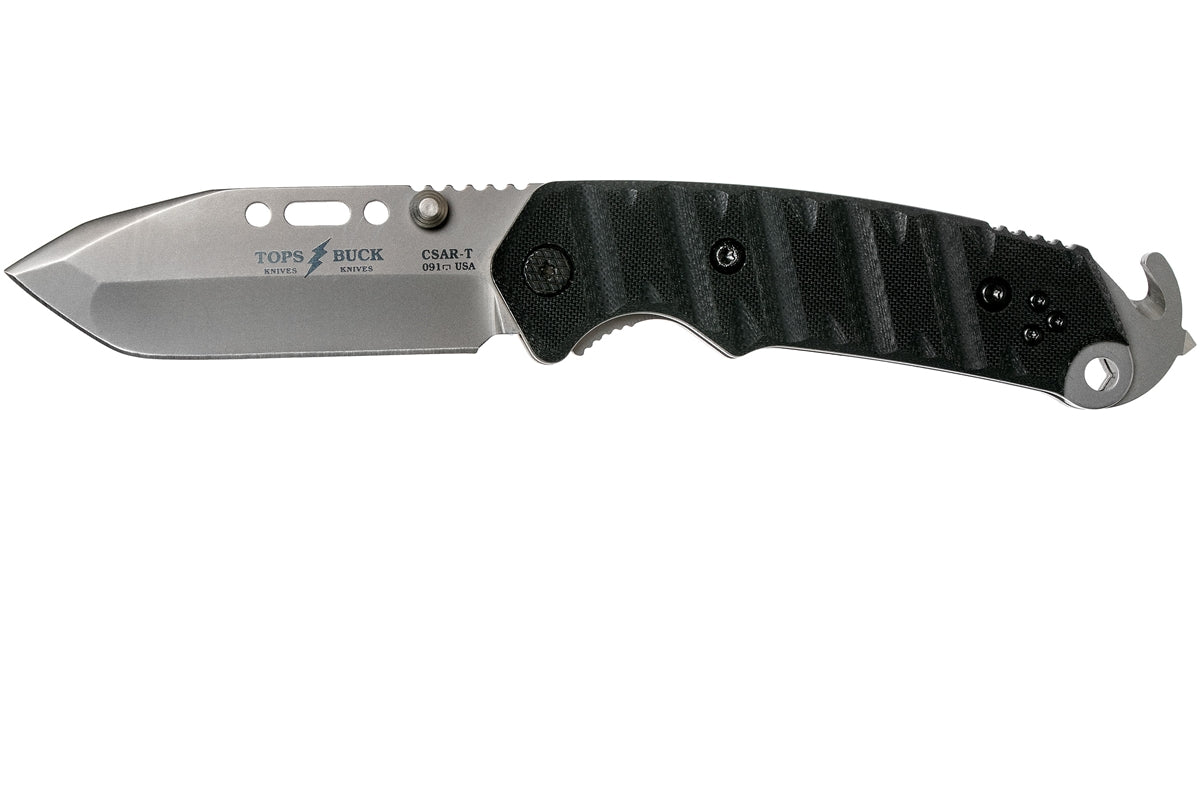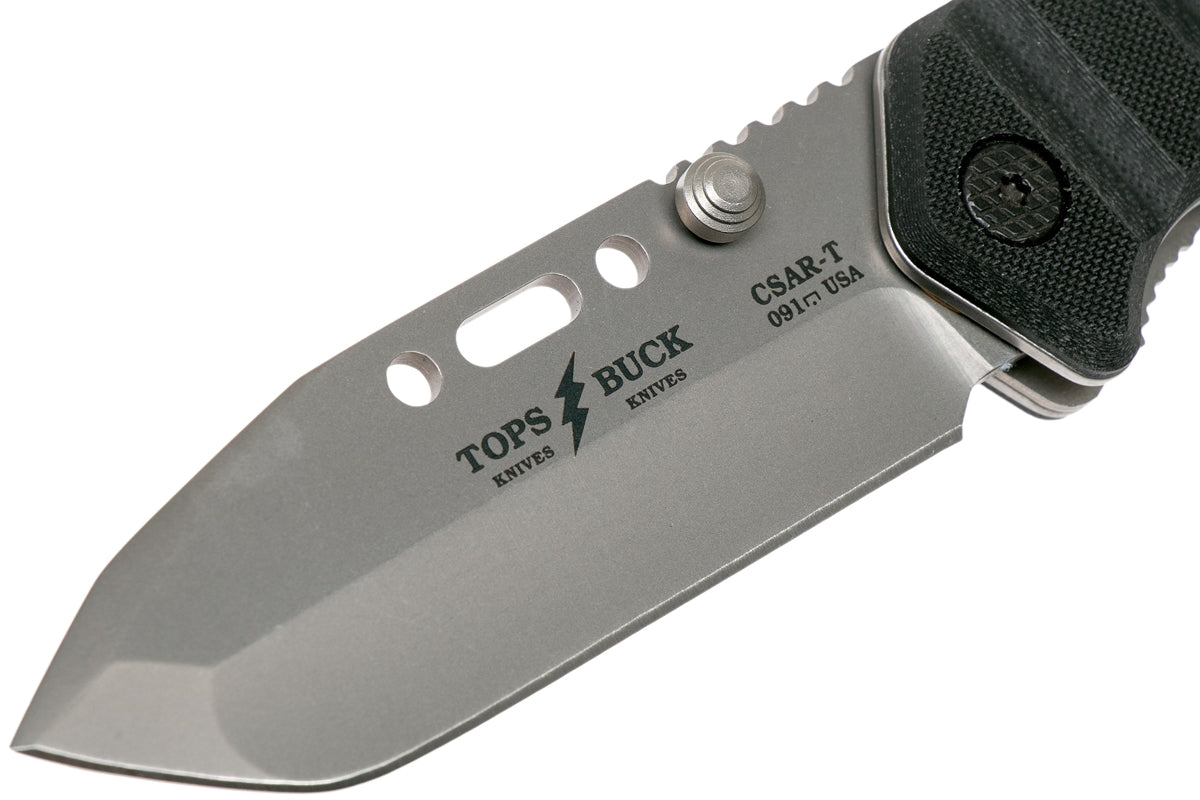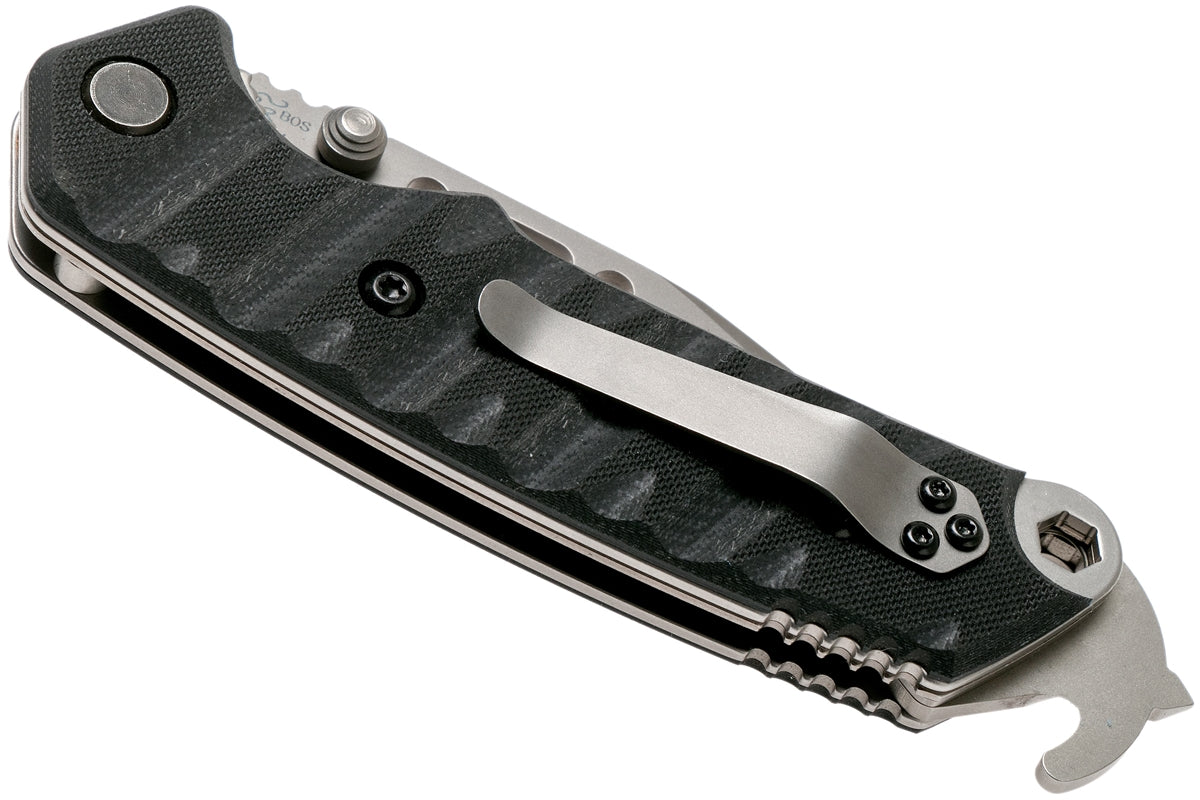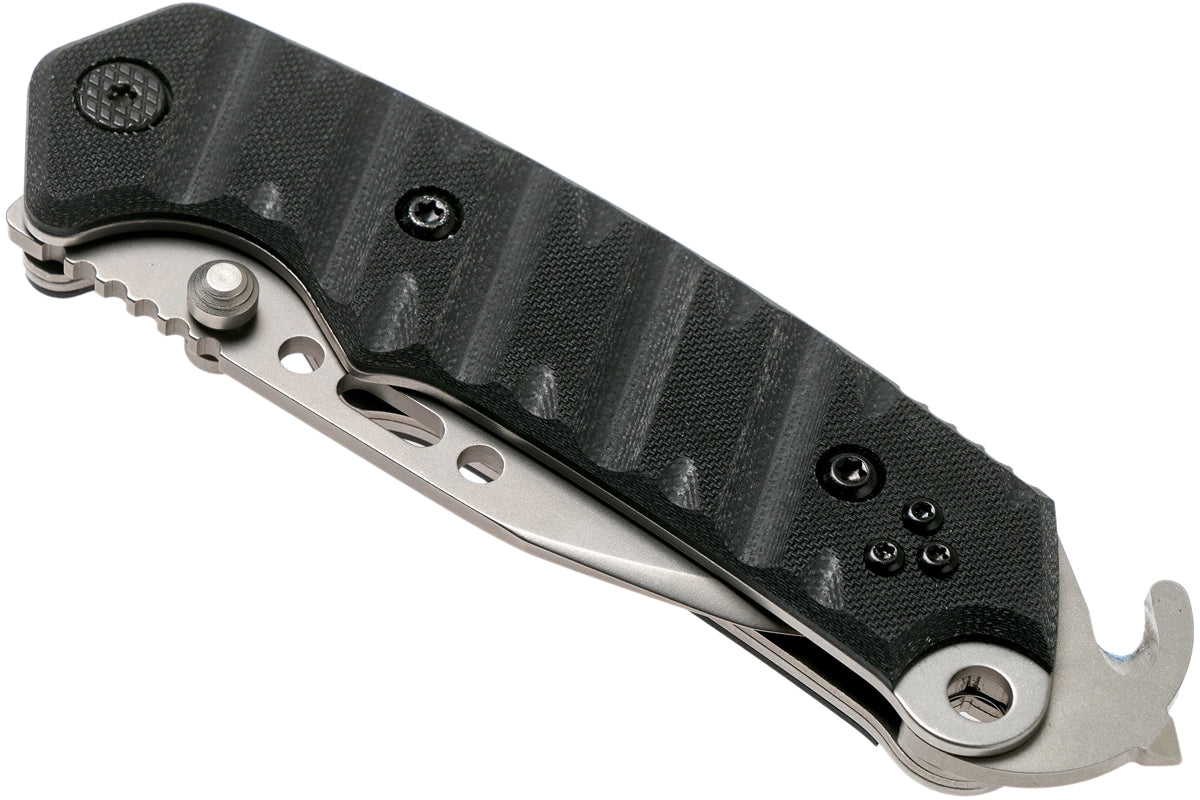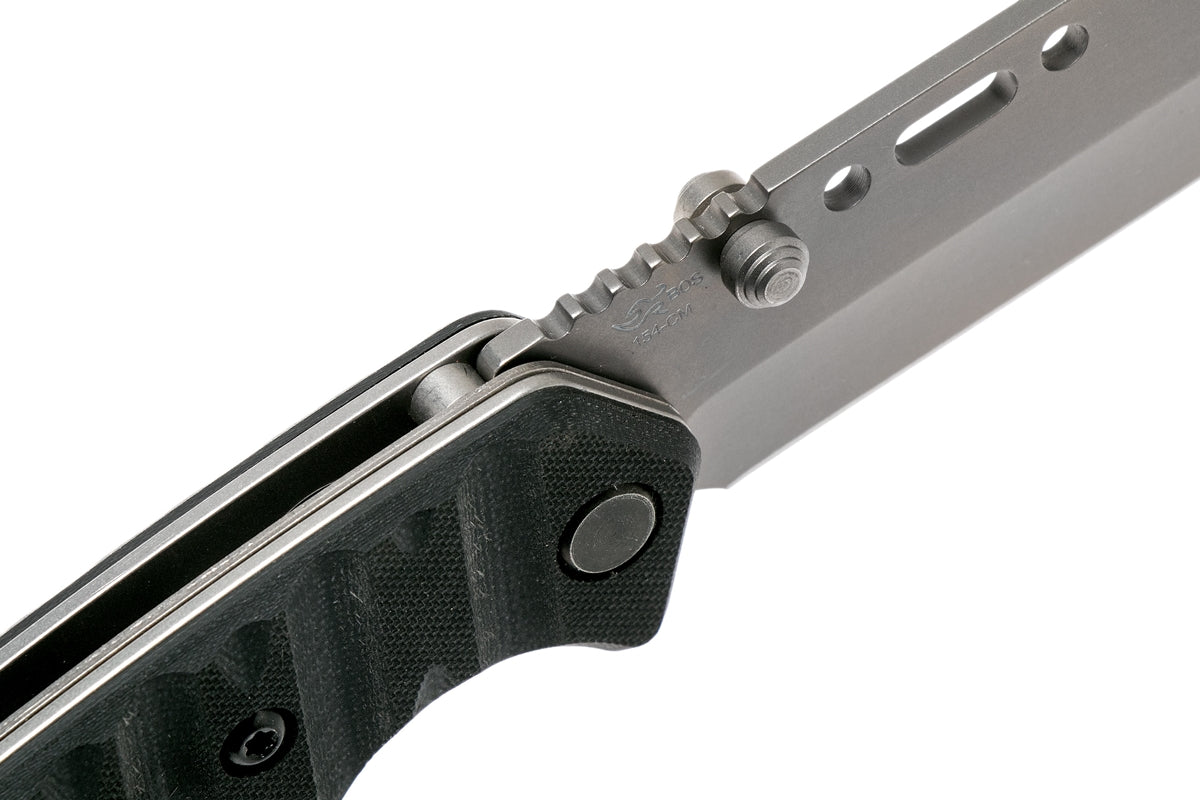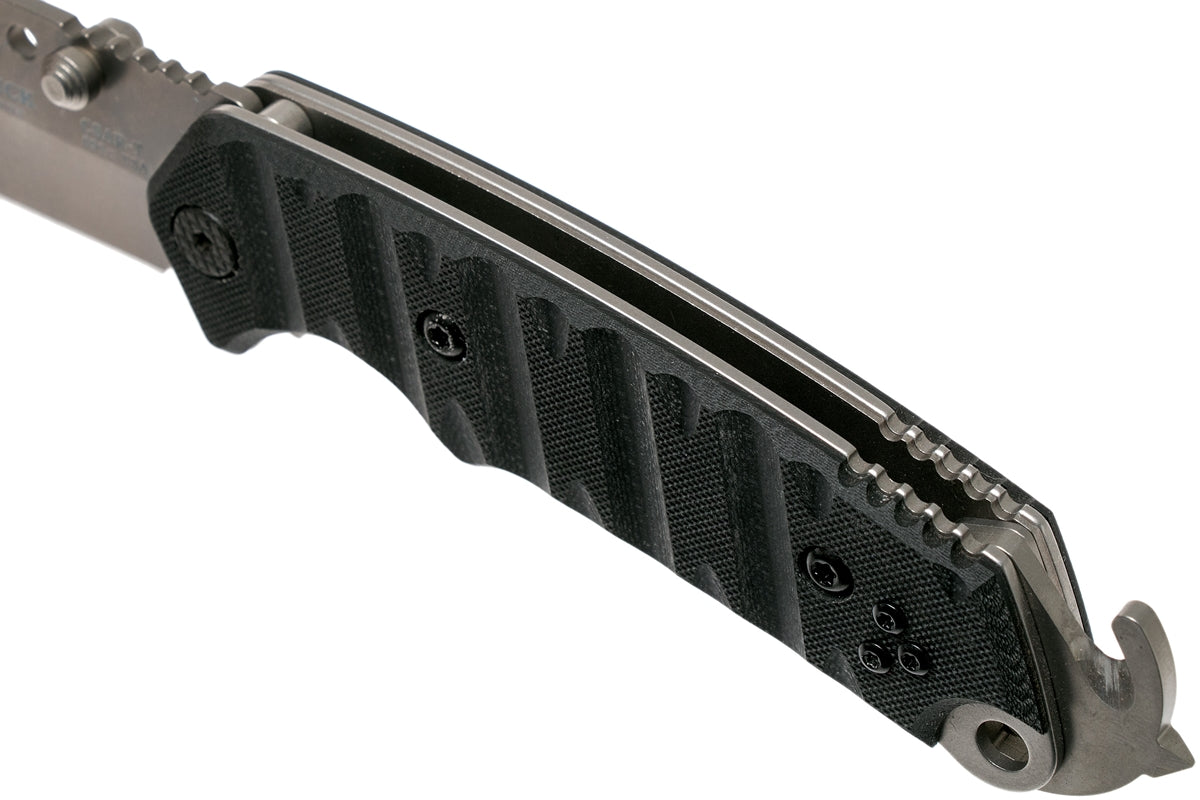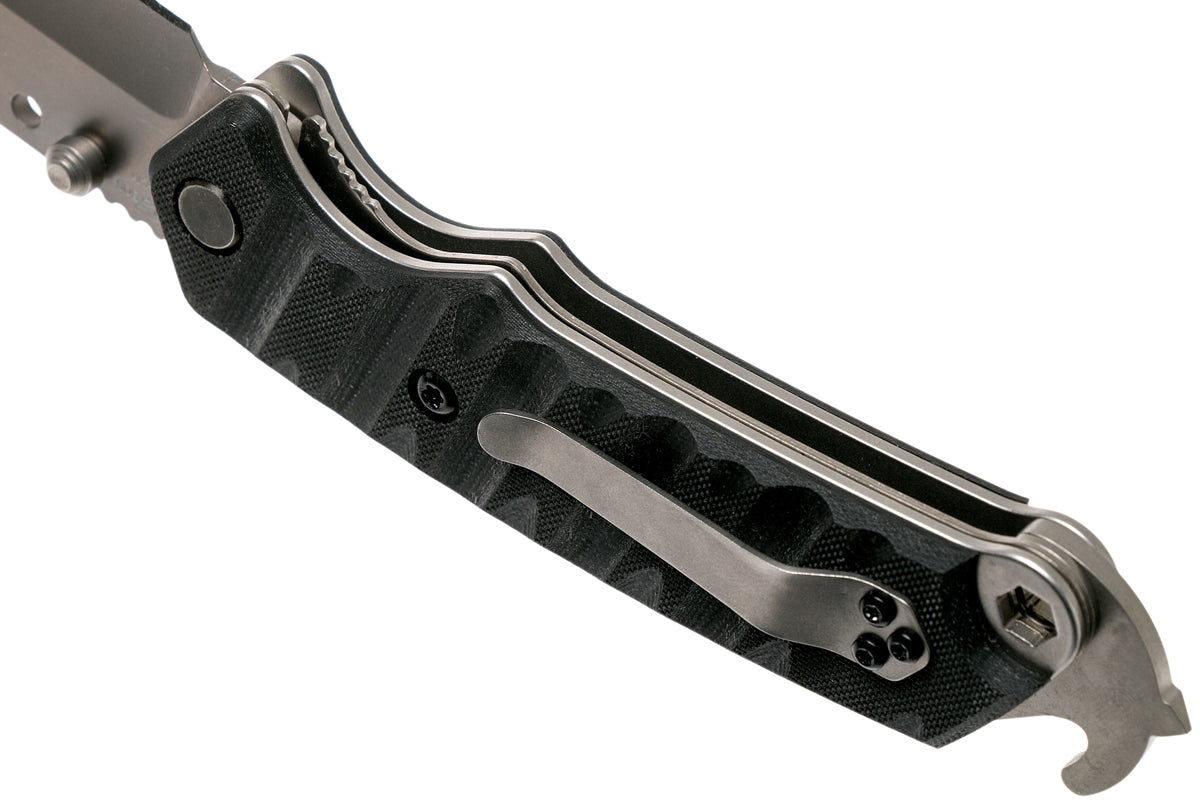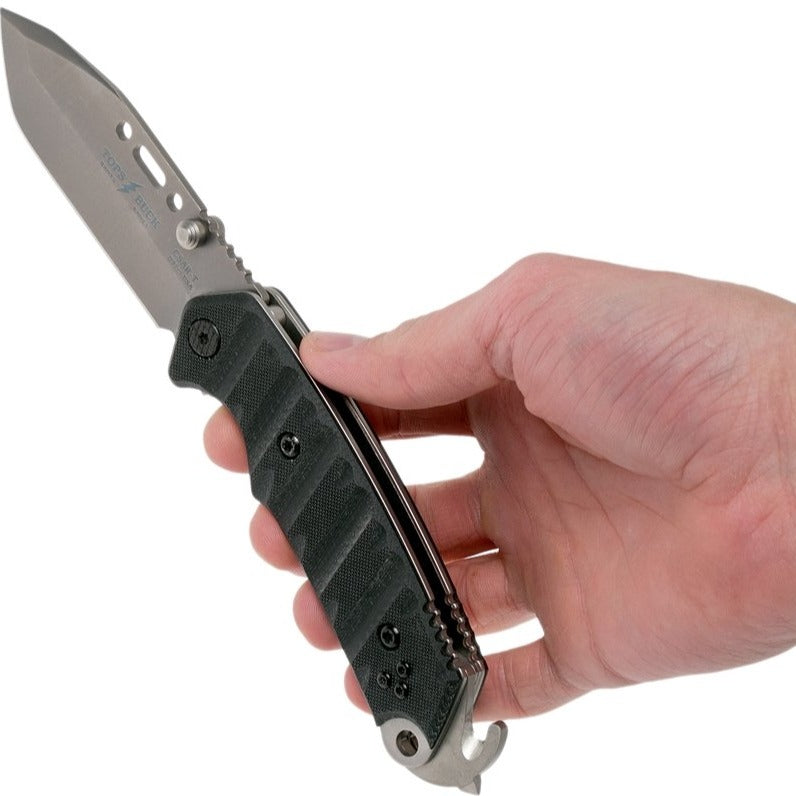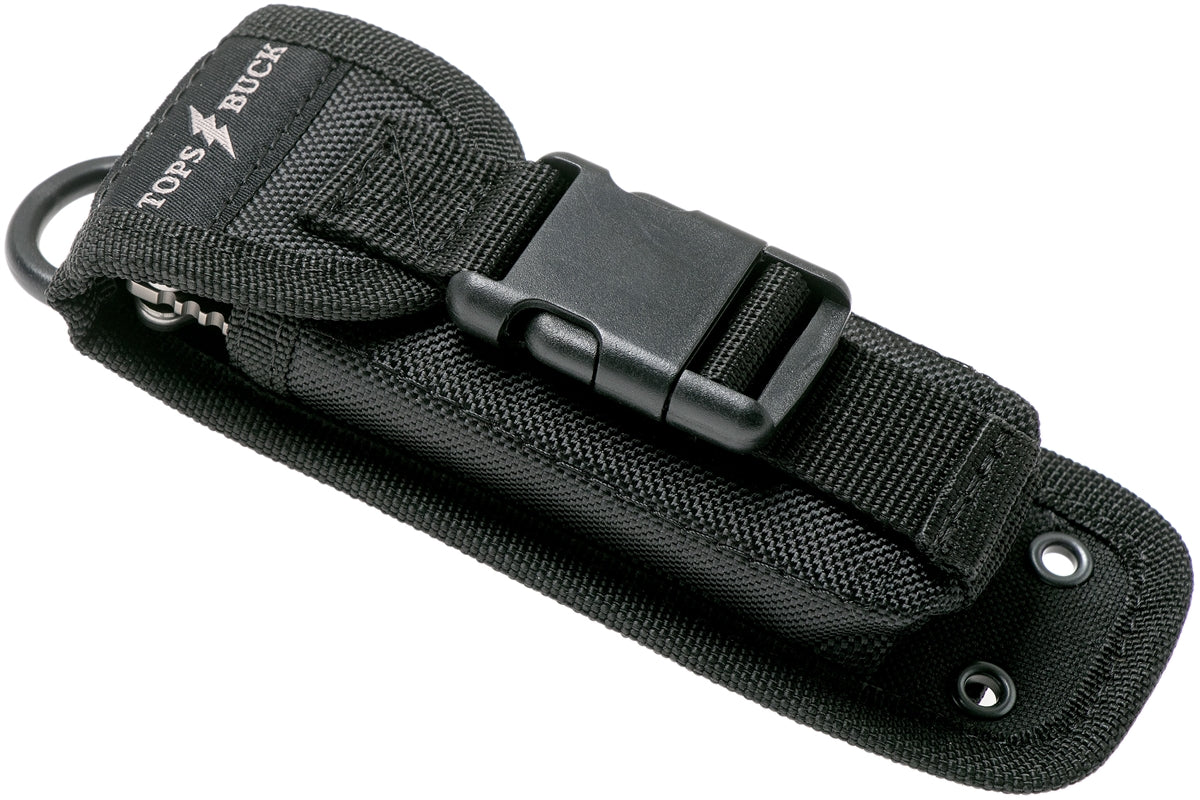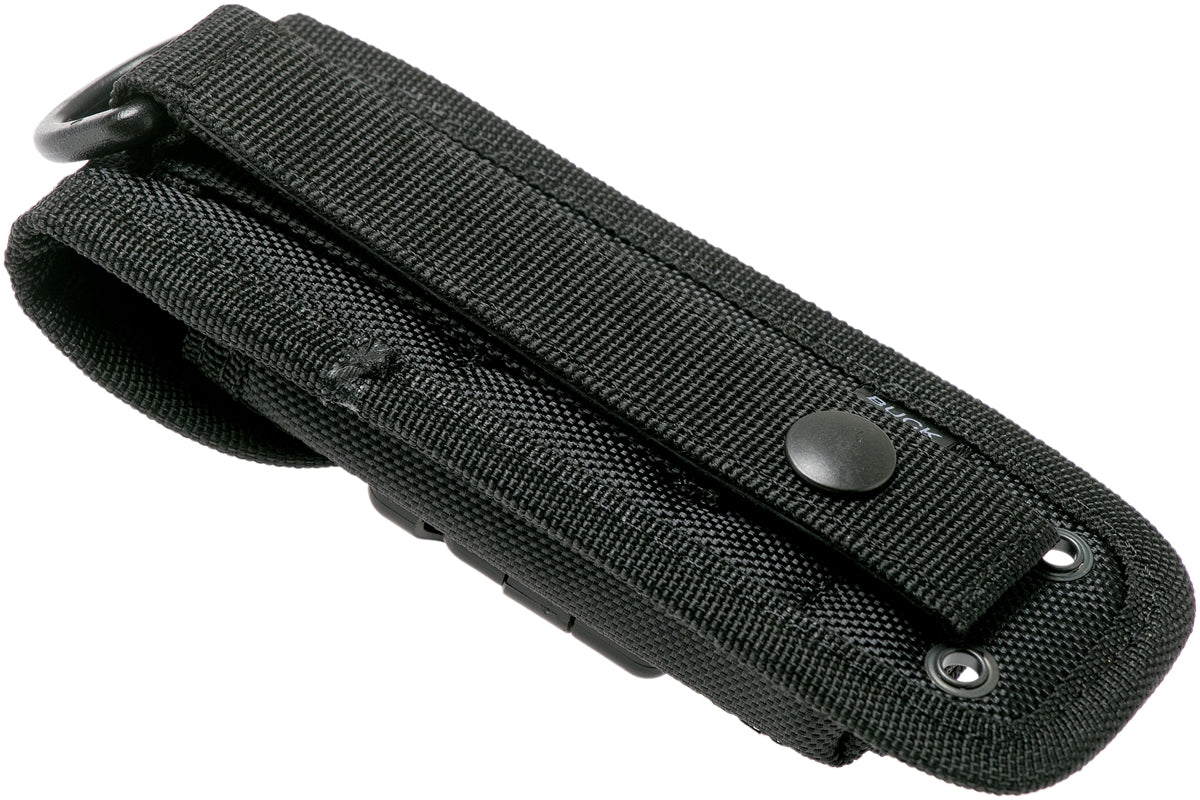 0091BKSTP1
Buck / TOPS 091 CSAR-T Responder
Blade: 3-1/2" (8.9 cm)
154CM stainless steel, modified tanto with Zirblast finish
Thickness: 0.120"
Length: 5-1/4" (13.3 cm) closed
Weight: 7.0 oz. (198.4 g), 9.3 oz. (264 g) carry weight
Handle: Stainless steel frame with Rocky Mountain Tread G10 overlays
Sheath: Heavy-duty nylon, MOLLE compatible
Features: Glass breaker for tempered glass, seat belt cutter, Hex bit compatible handle cut-out
Clip: Reversible, stainless steel tip-up carry
Pro Level
Made in USA